Methodology
The rating is an outcome of factual information analyzing the key aspects of risk of each characteristic:
Property type: residential/commercial or special purpose.
LTV Value.
Loan structure- what are the guarantees for the investors? Is the mortgage or some other alternative security placed?
Pre-sales value.
Developers experienced measured by years.
Licenses- is the development licensed granted? Are the zoning rights of the same usage as they will be when the project is completed?
Macro-location- where is the property located? Capital cities, large cities (+2M population), important cities for the usage of the property or small cities?
Micro-location- central areas, inner-city or suburbs and outskirts?
The purpose of the loan evaluate the stage of the development, the earlier the stage- the higher the risk.
Investment length analyses the length of the project and the risk associated with it.
EBIDTA Margin on Margin of Safety measures the estimated profitability of the project which helps to understand how much can the developer lower the prices of the property to sell it if the project would not be attractive on the market.
Risk rating
Criteria
From a+ to d
Project rating

Property type

LTV

Loan Structure

Pre-sales

Experience

License

Macro-location

Macro-location

Purpose of the loan

Investment length

EBITDA Margin

A+

A

A-

B+

B

B-

C+

C

C-

D+

D

Originator rating

EvoEstate Risk rating is of an informative nature only & can not be considered investment advice.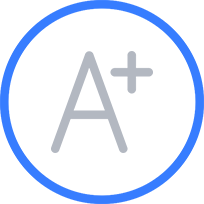 Values of the letters
The rating is based on letters that indicate the approximate risk value based on our risk scoring model. The letters vary from D-, being on the lower spectrum, to A+ being the highest rating that our risk scoring can give. Where there are questions from our risk scoring that have no answers from the project's information we leave that particular question blank and the overall risk scoring automatically puts the other questions in the correct value regarding the actual project and the questions already answered.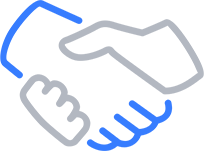 Different types of deals
This particular example that I have just explained is for fixed-interest loans and for equity and buy to let investments we have built separate models that analyze other data entries that are more relevant for a particular deal type. We will have a separate article explaining our approach to risk for every investment type in the future, where you will be able to learn how we define risk in more careful detail.
The EvoEstate Projects Risk Scoring is of an informative nature only and can not be considered investment advice. Each investor should analyze each project carefully and only then make an investment decision based solely on his analysis.