Industrial business center Tvaikonis
Descripton
EVOEstate comment:




There's no clear information about how funds will be used, as there is no business plan. It's impossible to verify the viability of such project because there's no publicly available data.
There are clear risk indication signs as there are no current tenants as the information bellow suggests, no future sales agreement signed, what should be really worrying is that almost whole funding will be used for the acquisition and making projects for the property, also there's no indication where the future funds will come from or if the project will be later sold.
This is the first project our team holds absolutely 0 skin in the game. This project was uploaded, because several of our investors requested Crowdestor deals.
Crowdestor comment:
Summary
The current investment opportunity offers CROWDESTOR investors to make a secured loan to Developer of project Industrial Business Center Tvaikonis. Funds will be used to purchase historical industrial zone with a total size of 6200 square metres, to carry out full technical and design project and start reconstruction.
Based on increasing demand for a lease of warehouse/ production zone/ commercial premises in a combination with office premises, the Developer plans to divide the Object in premises in a range from 100 square metres to 500 square metres. Potential number of tenants – 25. Object has a land plot of 8700 square metres ensuring parking for more than 100 vehicles.
Current investment opportunity offers CROWDESTOR investors to make a loan with 20,70% annual interest rate.
Minimum target to be raised in CROWDESTOR platform is EUR 400 000,00 and the maximum target is EUR 700 000,00.
Project is developed by SIA "CR 5", an SPV registered for investment management, a sister company of CROWDESTOR OU.
Loan
Minimum target: EUR 400 000,00.
Maximum target: EUR 700 000,00.
Loan term: 24 months.
Interest rate: 20,70 % per annum.
Interest payments: first payment is made after first full year for the period of first 12 months; second payment, for period of the following 12 months, is made together with Principal payment after Loan term.
Loan repayment: In full at the end of the Loan Term.
Crowdestor BuyBack fund: Yes.
Collateral: The loan is secured by first-hand collateral on real estate object.
Remember – interest rate payments start calculating from the day you make your investment!
The Project
Project: Industrial Business Center Tvaikonis.
Object: Industrial zone with a total size of premises 6200 square metres and land plot of 8767 square metres.
Price per 1 square metre of the object: Purchase price and investment for technical and design project is 700 000 EUR, it is 110 EUR per 1 square metre of the building.
Funds raised in fundraising phase 1: 400 000 EUR to 700 000 EUR
Address of the property: Riga, Tvaikonu iela 5
Cadaster No. of the property: 0100 063 0081
Land Registry Folio No. of the property: 4080
Land plot: 8767 m2
Building, total area: There are 2 main building in the Industrial zone – a production zone/warehouse with a size of 6000 square metres and a historical office building with a size of 262 square metres.
Current type of use: Land plot is located in Industrial zone allowing also production activities not only warehouses and offices. An object is located next to the free port of Riga, next to river Daugava and close to the railway.
About the Area
The Object is located in the Riga City neighborhood – Dzirciems. The neighborhood is located on the left coast of the city of Riga and borders the shore of the Zunda Canal, Āgenskalns, Zasulauks.
The Object is located on Tvaikoņu street, which connects one of the main streets in district – Daugavgrīvas street. Object is located a little deeper from the street, but it exposes well and is comfortable to access. In general, the location of the assessment facility in Riga City is considered to be good, the area is good.
In general, this part of the city has a relatively uneven style buildings – a combination of residential complexes with various factories and industrial zones, as in 19th century this region was popular location by several industrialists and traders to start their business activities – Trader Johan Wilhelm Helmund, who founded the firm Helmund & Sohn in 1789, purchased eight plots at the bottom of Water Street, where he built one of the first industrial companies – a Jar Factory, producing dishes to fill Kunces balzam. In the premises of factory, now known as Daugavgrīvas Street 31, afterwards various businesses have been operating over the time. There was a Machinery factory that built Steamers until 1904 and in the 20's and the 30's there was a parquet and wood-goods factory located in this area, but after World War II, this was the territory of Riga's Farmers machinery plant.
A considerable area is occupied by the Riga Varnishes and Paints factory on Daugavgrīvas Street 63/65. This was facilitated by the proximity of the Daugavgrīvas port and the permission to build the buildings of the wall. At present, the area between Daugavgrīvas Street and the Zundu is mainly occupied by industrial buildings, both operating plants and abandoned warehouse buildings. This zone also includes a valuation facility. The building is basically in poor condition but has been gradually restored over the last year by rebuilding old production buildings into modern office/warehouse buildings in industrial style.
The project "Zunda Passage" and the "H2O 6" Centre could be identified as bright examples. "Zunda passage" has been a mechanical engineering building that has been renovated in 2005, maintaining the industrial nature of the building by deploying office spaces from 1 to 2 floors and apartments from 3 to 7 floors.
The building of the opposite side of Daugavgrīvas Street, towards the Centre, is of a mixed nature: certain industrial areas are intersected with residential building areas. At the base of the residential building, the historic 2-2.5-story wooden/walled multi-apartment residential buildings, separate private houses.
The 20th century is also deployed in the outermost blocks. 5-story multi-apartment dwellings built in the 70 – 80 s. Jurmala street, Slokas Street and Dzirciema streets are regarded as the main streets in the city. The area under consideration contains moderate road transport and low-intensity pedestrian traffic. A significantly more intensive road traffic is in Slokas Street in the direction of the Centre and Daugavgrīvas Street towards the Freeport area. There are other important buildings, such as the brewery "Iļģuciems", Riga Stradiņa University, Janis Rozenthal Riga School of Art.
In 2005, an approved detail plan covering the coast of the Zunde from Kalnciema and the southern part of Forest Street to Little Water Street in the north was formed. The plan envisaged setting up a number of new streets, the most important of which is the extension of the Jurmala Street to the Ķīpsalas Island, crossing the built-up area from the Zunda Canal to Slokas Street, including the historic building of Kuldīgas Street. Another newly designed street along the shore of the Zunde Canal. In the latest city plans, it is marked as the Nameja waterfront, which is designed as a pedestrian promenade from the above extension of Jurmala Street to Little Water Street. The plan foresees new connections – bridges across the Zundes Canal. Reprogramming in the area of the declining industry along the Zundes Canal is intended to make them part of a modern city with multi-functional and urban buildings. A detail plan in this area around five places where high-rise buildings, above 16 floors, could be located. Although various visions and projects for these areas are being examined at this time, the three most important were the high-rise buildings of the Acropolis, Philosophers Residence, Z-Towers. Of all, only the Philosophers Residence and Z-Towers project has advanced further than the paper stage.
The Object is located on Tvaikoņu street, which connects one of the main streets in district – Daugavgrīvas street. Object is located a little deeper from the street, but it exposes well and is comfortable to access. In general, the location of the assessment facility in Riga City is considered to be good, the area is good.
Market overview
Supply of industrial zones
Total size of industrial zones in Riga and Riga region in the end of H2 2018 was 910 000 square metres, from which 500 000 square metres are in Riga and 410 000 square metres are in Riga region, mainly in Babite, Kekava, Marupe, Olaine and Salaspils.
The capital has a key role to play in the geographical economic structure in the Baltic region, in terms of both industry and business and finance. The importance of Riga in terms of supply and demand for industrial areas is also strengthened by the status of the city port, the upgrading of air traffic infrastructure over the last twenty years, as well as the historically established availability of railway transport. In this area, further improvements are expected in the foreseeable future – in the 10-15 years period, by building the new European standard-width public-use rail infrastructure line "Rail Baltica" 1 and its associated infrastructure facilities, as well as by other planned infrastructure developments (e.g. the construction of the Northern Corridor by connecting the port with the Via Baltica transit corridor).
The market supply of industrial areas includes two categories of real estate, fundamentally different in nature. The first category includes storage and production rooms built in the last 5-15 years, which meet today's requirements (including industrial parks, such as agglomerates of warehouses, logistics and distribution centers'), the number of which is gradually increasing. Secondly, industrial buildings constructed during the Councils (e.g. large production buildings, farms, meat combined plants and complexes) are to be decided, the use of which is practically impossible according to today's requirements. In terms of both demand (particularly in regions) and rentals and sales prices, these sites are mainly illiquid real estate.
Given the limited number of industrial areas projects that meet current requirements in recent years, there is a limited supply of premises in this segment that meets the needs of tenants/buyers. For example, the area of the "Baltic Industrial Park" built by the local development LNK Properties was leased during their design and construction. Similarly, reservation agreements have already been entered into for the leasing of the premises of the Southern Gate project planned by the same developer (Dārzciems), as well as for part of the logistics complex of the Belgian development "VGP Park".
The growth in industrial areas has been minor in recent years, but new warehouse development projects are gradually being implemented, both on order and for leasing. The preconditions for creating spaces in this segment are determined by their continued purpose of use.
Therefore, two main types of industrial space offers can be identified mainly: rental facilities designed to generate cash flows by leasing them to different tenants and those specifically designed to meet the individual needs of a specific tenant (built-to-suit). As a "hybrid model", there is a variant within which one part of the industrial areas is to be housed in a free market and the other part is prepared in accordance with the specific requirements of a particular company.
In addition to the traditional format offering office facilities functionally linked to warehouses, the concept of "office-warehouse-trading", which has become particularly popular in Estonia in recent years, is becoming more active in the industrial area market. In essence, it is a building or a complex of buildings with a multi-functional solution which provides for the possibility of combining offices, warehouses and sales sites.
For rental purposes, quality storage facilities and production facilities of 500 to 1 200 m2 are the most demanding. Although much smaller, certain and stable established tenant groups are those which are also interested in smaller areas, such as 100-300 m2, or significantly above the range of 1 000-4 000 m2. In the case of the purchase of real estate, buyers shall look at the highest category as well as reconstructed, modern-day fully compliant spaces with an area between 1 000 and 2 000 m2 on a 0.5 to 1 ha parcel. At present, the market supply of such sites remains very limited.
Major local and foreign producers want to purchase a suitable facility on the property, build themselves or carry out a special order to ensure that the premises comply with the specificities of their production processes. Smaller producers often choose to rent ready-made spaces to adapt flexibly to changes in business development.
Around 60% of the rental area of industrial parks is occupied by production companies. Nearly 80% of industrial parks "end-users" are local businesses. The remainder is made up of foreign companies, mainly from countries such as Russia, Lithuania, Germany, Denmark and Sweden.
Rental fees
In 2018, compared to 2017, rentals and sales prices for industrial areas have not changed significantly. For several years, they have remained stable (see Tables 1I and 2I).
The highest rentals are observed for industrial spaces that offer integrated solutions, combining storage or production of goods with today's standard offices. Higher-grade warehouse rentals range from 4.0 to 4,5 EUR/m2, a slight increase this year will be affected by the increase in construction costs and the limited supply of areas. The lowest rents are for buildings constructed in satisfactory technical condition, as well as unheated old hangars.
The fluctuation in the range of rentals is significantly affected by both the size of the rental facilities and the terms of the lease agreement, such as long-term contracts (3-5 years) for large tenants. On the other hand, if the company is small and the terms of the lease contract are more flexible, providing for the setting-up of the lease relationship within a few months, rentals will also be economically less advantageous, respectively. The premium for the management of industrial areas of the higher category ranges from 0,3 to 0,9 EUR/m2.
Table 1I. Rental of storage/production premises * charges by type of premises and area free in 2018
Type of premises

EUR/m2
Free areas, %

Warehouse, office
5,0 – 7,0
3
Top Category Warehouse/Production Space
4,0 – 4,5
3
New, as well as reconstructed, complete storage/production premises meeting today's requirements
3,0 – 4,0
5
Built during the Soviets – in good technical condition
2,5 – 3,5
20
Built during Soviet times – in a satisfactory technical condition
1,5 – 2 ,0
30
Unheated, old hangars
0,7 – 0,9
40
Source: Latio Market Research
Table 2I. Sales prices of warehouses/production premises by type of premises in 2018
Type of premises
EUR/m2
Manufacturing/Warehouse type buildings (built within last 5 – 15 years)

500 – 700
Small secondary warehouses, plants and services (< 500 m2)
300 – 400
Hangars
150 – 300
Soviet industrial type buildings

150 – 350
Workshop/production type buildings in semi-satisfactory condition
100 – 200
Source: Latio Market Research
In terms of rentals, the most expensive industrial buildings built in the Soviet era are the most expensive in terms of selling prices. Given the low degree of liquidity and amortization of such buildings, often their owners are forced to substantially reduce prices and sell properties at very low prices. In cases where owners of these sites, often for emotional reasons, opt-out of significant price reductions, real estate sales can take two, even three years.
Investments in the industrial area market
Latvia is considered a market with a small population, a lack of quality and investment-friendly properties and a changing state policy. These factors are abnormally sensitive, as also foreign "end-users" – potential renters of industrial areas, which could lead to stable cash flow of the investment facility, the deployment of their production plants and service centers on the domestic market is of little interest. As a result, Latvia and Baltic region as a whole does not seem attractive to large investors. The investment market for industrial areas is lower compared to the purchase of dominant trading centers and office buildings.
Competition arises not only from the supply of industrial areas in Lithuania and Estonia, but also from other countries in the region, as in Poland and the Czech Republic, which are considered to be the "target markets" for this segment. After several years of declines, yield rates in the first quarter of 2019 have shown signs of moderate increases, mainly related to insufficient bank funding.
The dynamics of yields
In line with the observations made during the last half-year, the real estate market has to conclude that, in view of the supply of virtually no prime properties, classical real estate investment funds are adapting to market changes and changing their operating principles by purchasing unfinished investment sites, including historic buildings that are renovated, or parcels and becoming developers themselves or co-developers. It is already apparent that joint ventures are being set up, under which the site is developed by an experienced developer, but startup capital for land acquisition, the start of the construction phase, is being invested by financial investors.
By looking at the relevant market segment of the valuation facility, buildings of a type of production/warehouse type built during the "Soviets" with functional adjacent parcels have been identified as exposing real estate of this type to the open market for real estate for relatively long periods, and transactions with such properties are relatively rare. The sales prices of these types of objects vary on average from ~ 100-200 EUR/m2 and are significantly dependent on the technical position of the site, factors affecting the market value of the parcel, etc.
The investment market also involves the purchase and reconstruction of certain industrial properties built in the Soviet era. Compared to the construction of new spaces, these sites benefit from the infrastructure already available, including the construction of communications and necessary equipment (corresponding ceilings, bridge taps, production weights, hydraulic ramps, etc.) and the purchase price, as well as the possibility of attracting co-financing of EU funds. However, investors' interest in purchasing an industrial facility is significantly diminished if it is not adequately managed, is at risk of a long-term non-filling of spaces and unable to generate long-term stable cash flows.
The Object has a wide and open planning which means that the real estate object can be adjusted to the needs of production/warehouses relatively simply. In many cases, the historical development of the industrial area segment results in a so-called "reverse-oriented" principle, which means that real estate can often appear to be an attractive investment facility which, with some technical improvements, could be successfully leased and generated with a stable cash flow or used for production purposes. However, because of complicated planning sometimes it is financially very expensive to adapt the object to specific needs of business.
The Industrial Business Center Tvaikonis could have a rental fee of between 5 and 6 EUR per m2 for office premises, and a fee of 3,5 and 4 EUR per m2 for warehouse/production facility after reconstruction.
Project originated by: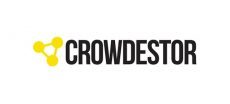 Documentation