Taikos pr. 116V, Dainavos seniūnija, Kaunas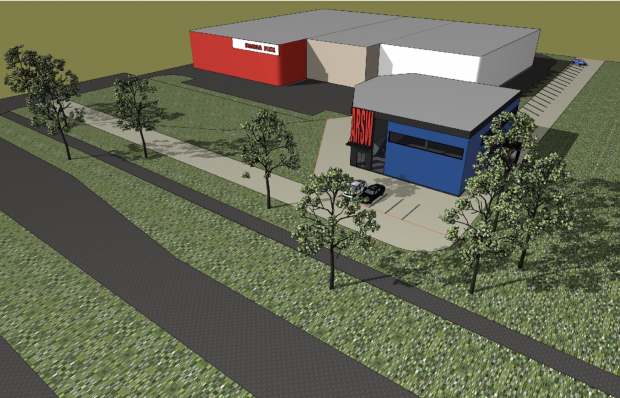 Descripton
EvoEstate description:
We are not investing into this project because, for these 2 reasons:
1. We have 1-2nd largest allocations in Nordstreet of all originaotrs.
2. Mortgaged property is a land (with a development licence).
Nordstreet description:
Object of the loan
The object of the loan is a newly designed storage building with administrative premises with a building permit, located at Taikos g.
The existing 20.31 acre site includes a newly designed 879 m2 storage building with administrative premises with building permit, which provides for the installation of newly and modernly prepared storage and administrative premises. The areas are designed to meet the needs of the majority and are in demand in the market and in the area. The location of the project is in the developing part of the area, so the building will be in an attractive location.
GENERAL PROJECT INFORMATION
- Land plot - industrial and warehousing site uses;
- Land area 0.2031 hectares;
- Total future storage and office building, 879 sq.m,
Loan Terms
Loan term: 18 months
Minimum loan term: 4 months
Collateral value: 116 000 €
LTV ratio: 65%
Project risk: B (medium)
Loan protection: first line mortgage
Interest
Investing from 100 € - interest 11.5%
Investing from 2500 € - interest 12%
Investing from 7500 € - interest 12,5%
Investing from € 15,000 - interest 13%
Interest on the loan is calculated from the end date of the auction and is paid monthly.
Loan protection
The value of the existing real estate (land used for storage and storage areas) is 116,000 €.
Land plot - utility and storage purpose, building permit issued, target use - utility and storage areas,
Address of the mortgaged property: Taikos pr. 116V, Dainava, Kaunas
Valuable property: land,
Property type: Land plot for monumental and warehousing purpose
Collateral value: 116,000 €
Documentation: Property Valuation
Report preparation date: October 1st. 2019
Appraiser: UAB Baltic Asset Valuation Agency
Mortgage: A first line mortgage
Project originated by:

Documentation