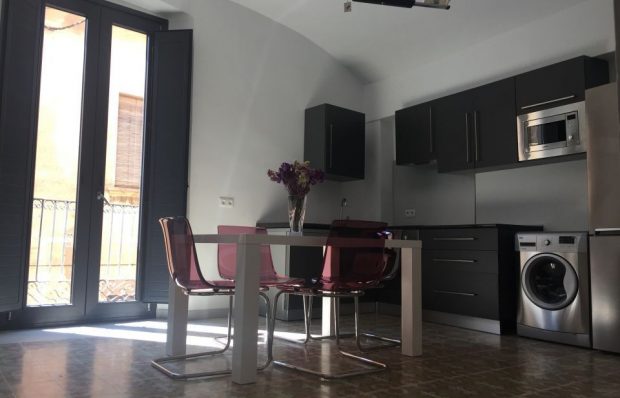 Descripton
EvoEstate description:
We invest our personal capital in these Inveslar deals, because they have extremely low LTVs and creates a great way to balance your portfolio with equity investments to reduce the risk.
There was a loan before, for 14,000 EUR; therefore the LTV varies in our description to Inveslar's, because we are calculating the LTV with the previous loan included.
* The funding process for this project is already completed, therefore once you invest, this investment will become active.
Inveslar description:
Fixed rate loan with 7% interest, monthly installments and a term of 11 months. Type of amortization: American (monthly interest payment with amortization in the last installment). Loan destination: Working capital financing.
The developer is a limited company with own funds of € 184,000, an asset volume of € 585,000 and a turnover of € 810,000, with a benefit in recent years.
The property is partially renovated, finished the ground floor, first floor and common areas. The second floor and upper terrace is about to end, and it is intended to follow an aesthetic line similar to the first floor. With this second phase the corresponding work will be finished to leave the property ready to rent.
Palafrugell is located in the heart of the Baix Empordà, a few kilometers from the coast and the important tourist attraction poles of Llafranc and Calella de Palafrugell, famous for its charm and its spectacular beaches, with which it shares the town hall. It is the most populated municipality in the region, and still retains important industries related to the cork market, among other sectors. Specifically, the property is located next to the municipal market, the town's main square and the Suro Museum.
It is a farm of PB + 2, with the commercial premises rented to a catering business, and the first floor renovated and intended for holiday rental. The farm has a tourist rental license. The funds obtained will be used to finance part of the reform of the second floor, whose destination will also be vacation rental.
Project originated by: