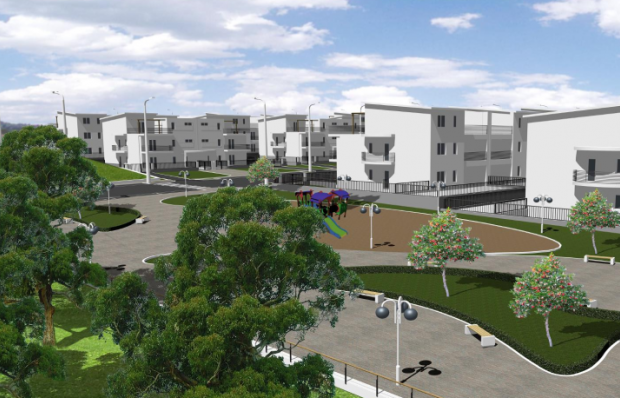 Descripton
Why this is skin in the game project:
This is a land development project. We are usually very skeptical about land development projects, however, this particular investment has already buyout agreement signed and the deposit of 70,000 EUR was already placed by the future buyer to acquire a part of this land. The funds will be used for urbanisation processes. There is a personal guarantee of the developer with the land worth 4.8 Million EUR.
The investment will be placed through an SPV separated from the Re-Lender platform funds.
Highest risk with this project is: that if the buyer breaks his contract and doesn't buy the land, it could be hard liquidate the property, as the land is located in Scanzano Jonico, which is a small town in Southern Italy.

Re-lender description

Construction of a residential complex consisting of 18 two-family houses and 2 blocks for commercial use for the residential part. The developer will concentrate on the construction of the residential part while the commercial bloks will be sold (they have already been reserved) after having carried out the urbanization works.
The entrepreneurial group headed by Altamarea S.r.l. deals with the construction sector for over 3 generations, both in the public sector and in the private sector as the development of real estate from Trentino Alto Adige to southern Italy.
BIOGRAPHY OF THE PROMOTER
Graduated in construction engineering, he represents the third family generation in the real estate and construction sector. During his career he has also covered the following roles: CEO and board president at Nova Re SPA, real estate company listed at Milan Stock Exchange. Vice President at Meridie SpA, an investment company listed at Milan Stock Exchange. Board member at Ream SGR. CEO of the family company active on public infrastructure construction sector (highways and railways).
PROJECT
Total amount: € 400,000
Amortization period: 12 months
Interest rate: 9%
Interest payments: monthly
Funding goal: urban reconversion
Minimum goal: 70% of the total collection, equal to Euro 280,000.00
Duration of fundraising: 80 days from the date of opening (07/07/2019)
Location: Scanzano Jonico
Additional guarantees: lot of land on which the project is carried out, appraised for € 4.8MLN.
Applicant company: Altamarea S.r.l.
Project originated by:
Documentation