Descripton
Why this is not a skin in the game project:
This is a business loan, but there's no documents or information about the borrower's company. The money will be used to increase operating capital, but there's no data about borrower's ability to repay the loan.



Bulkestate description:


Object
The mortgaged property is located in a residential area of Riga, only a 10-minute drive from the very city centre. The property consists of commercial premises with a total area of 269.5 sq.m.
The commercial premises are located on the ground floor of a residential building in a district that has become widely popular and hip among inhabitants of Riga. Miera Street is home to shopkeepers, publicans, gallery-owners, writers and stylish shops and cafés, thus becoming one of the most attractive residential districts in Riga.
The loan target
The loan will be used for the purchase of the commercial property and to increase the operating capital of the borrower's company.
Amount of the loan
The loan amount will comprise EUR 202 000 EUR.
Independent valuation of the property
290 000 EUR – the current value of the property
Security
First rank mortgage
Repayment term
12 months
Repayment of the loan
The principal amount of the investment and the accrued interest will be paid out in a single payment at the end of the repayment term.
*Bulkestate incentive payment
For this project Bulkestate offers the following special incentive pay (cash-back) for investors:
Investors making EUR 10,000 or larger investment will receive 1% incentive payment from the invested amount.
Project originated by: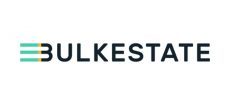 Documentation