Vīlipa Street - 2nd stage
Descripton
Bulkestate description:
Object
The mortgaged property is located in Āgenskalns and consists of the land plot with a total area of 1432 sq.m. There are two building on the land plot - a wooden building with a total area of 789,8 sq.m, as well as masonry building with a total area of 1677,9 sq.m. The wooden building consists of 8 apartments, while the 4-story high masonry building has 18 apartments and 3 commercial premises.
The property is located on the corner of the Botanical Garden in the area with well-developed infrastructure and only a 10-minute drive from the city centre and a 15-minute drive from Riga airport. The surrounding area is a mix of residential houses and light commercial facilities, educational institutions as well as the hip Kalnciems district – a unique 19th century's complex of wooden buildings, which is a weekly centre of farmer's markets, concerts, street food festivals and other entertaining events.
The loan target
The second stage of the project provides funding for the renovation works and the surrounding territory. The cosmetic improvements will be carried out to prepare apartments for the sales process.
Amount of the loan
The loan amount will comprise EUR 140 000 EUR.
Independent valuation of the property
1 868 000 EUR - current value of the property
Security
1st rank mortgage
Loan term
12 months
Repayment of the loan
The principal amount of the investment and the accrued interest will be paid out in a single payment at the end of the repayment term.
*Bulkestate incentive payment
For this project Bulkestate offers the following special incentive pay (cash-back) for investors:
Investors making EUR 10,000 or larger investment will receive 1% incentive payment from the invested amount.
Project originated by: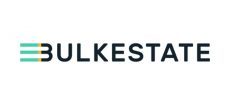 Documentation