Descripton
EVOEstate DD:
There way this deal is structured that the mortgage is not property but equity of the company. It's not written in the description why previous deal had a property placed as mortgage, while this one has equity. (We will try getting more information about that).
As this article suggests- the ceo of Bulkestate is a part-owner of the developer's company. However, it's not stated what are the net assets of the company (it is important aspect to cosider, because the mortgage on this deal is equity).
Object
The investment object consists of six apartments with a total area of 398.30 sq. m in a multi-apartment residence building.
The apartment building is comfortably located in the very heart of Riga, yet away from the main traffic flow, in a prestige, quiet and highly attractive residential area. The building is a part of Riga's historic centre and a part of the state monumental building collection, emphasizing its value and significance.
Being at the centre of the capital city, the property is in close proximity to the most popular business, commercial and entertainment areas, Old Town, parks and museums.
The loan target
The borrower is looking to extend a previous loan on the Bulkestate platform for the sale period of the apartments. Part of the renovation works of the building is completed including facade, windows, doors, part of the communications. There are ongoing renovations of the staircase, installation of an elevator and roof.
Loan and interest will be repaid by funds received from the sale of the property units. By offering a sales price lower than the value of the apartments, the purchase deals will be closed by January 2020.
Amount of the loan
The loan amount will comprise EUR 386,400 and it will carry a 15% (+2%*) annual interest rate.
Independent valuation of the property
557 000 EUR – current value of the apartments (annexed)
807 000 EUR - future valuation of the apartments (after completing building renovation works)
The borrower
LP Private Property SIA is a project company, which is controlled and managed by an experienced real estate developer with a focus on residential projects.
Security
The loan will be secured by the guarantee from the owner of the borrower's company and the property will have full insurance for the entire loan term.
Repayment term
6 months
Repayment of the loan
The principal payment and the accrued interest will be paid out at the end of the term.
*Bulkestate incentive payment
For this project Bulkestate offers the following special incentive pay (cash-back) for investors:
Investors making EUR 10,000 or larger investment will receive 1% incentive payment from the invested amount, while
Investors making EUR 25,000 or larger investment will receive 2% incentive payment from the invested amount.
Project originated by: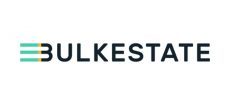 Documentation