Country
Spain, Italy, Portugal
Loans originated
€ 95,540,350
Investment type
Buy-to-let, Buy-to-Sell, Development loans

Housers is a real estate crowdfunding platform and lending marketplace based in Spain, that mainly operates with real estate loans in European countries (basically in Spain, Portugal and Italy). The platform was established in 2015. Presently, more than 100,000 registered users have benefited from Housers and approximately 88 million euros have been already funded through Housers. Being the first real estate platform in Spain, Housers provides to their clients a great opportunity to diversify their portfolios and to invest in South-European real estate market.
Loans originated
€ 18,000,000
Investment type
Development loans & Mezzanine finance

iFunded is real estate crowdfunding platform from Germany. Most of their deal comes with 2nd rank mortgage and are located in the Berlin area.
Loans originated
€2.916.070
Investment type
development loan, bridge financing, buy-to-let

Inveslar The Urban Investors is a Spanish property P2P platform. They focus on Barcelona, ​​Madrid, Valencia or the Costa Brava markets in Spain. Since their founding in 2016, Inveslar did not have any defaulted projects and lost 0 euros of capital.
Loans originated
€ 5,400,000
Investment type
Rental property acquisition with leverage and selling the property in 5-10 years

Maxcrowdfund is the first Dutch Real Estate crowdfunding platform. At this point they are offering fund-like deals, where investors are able to place investments for long term and participate in guaranteed rental income and later capital growth.
Loans originated
€ 2,300,000
Investment type
Development, Refinancing & Installation Loans

Lithuanian Real Estate lending platform, regulated directly by Lithuania's central bank.
Loans originated
€ 6,650,000
Investment type
Development, Refinancing and Business loans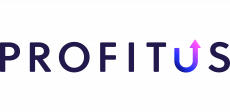 Loans originated
€ 3,000,000
Investment type
Bridge & Development loans

Loans originated
€ 400,000
Investment type
Development, Renovation Loans
Re-Lender is the first Italian platform. Currently there are now regulations for crowdlending in Italy and therefore they are not licenced. Re-Lender team mostly consists of ex Housers Italy executives and a founder who is a 3rd generation of Italian Real Estate business Family. The company upon its incorporation had 2.201.000 EUR share capital. You can read more about it in this blogpost