Self-reflection letter to EVOEstate investors

Gustas Germanavičius June 12, 2019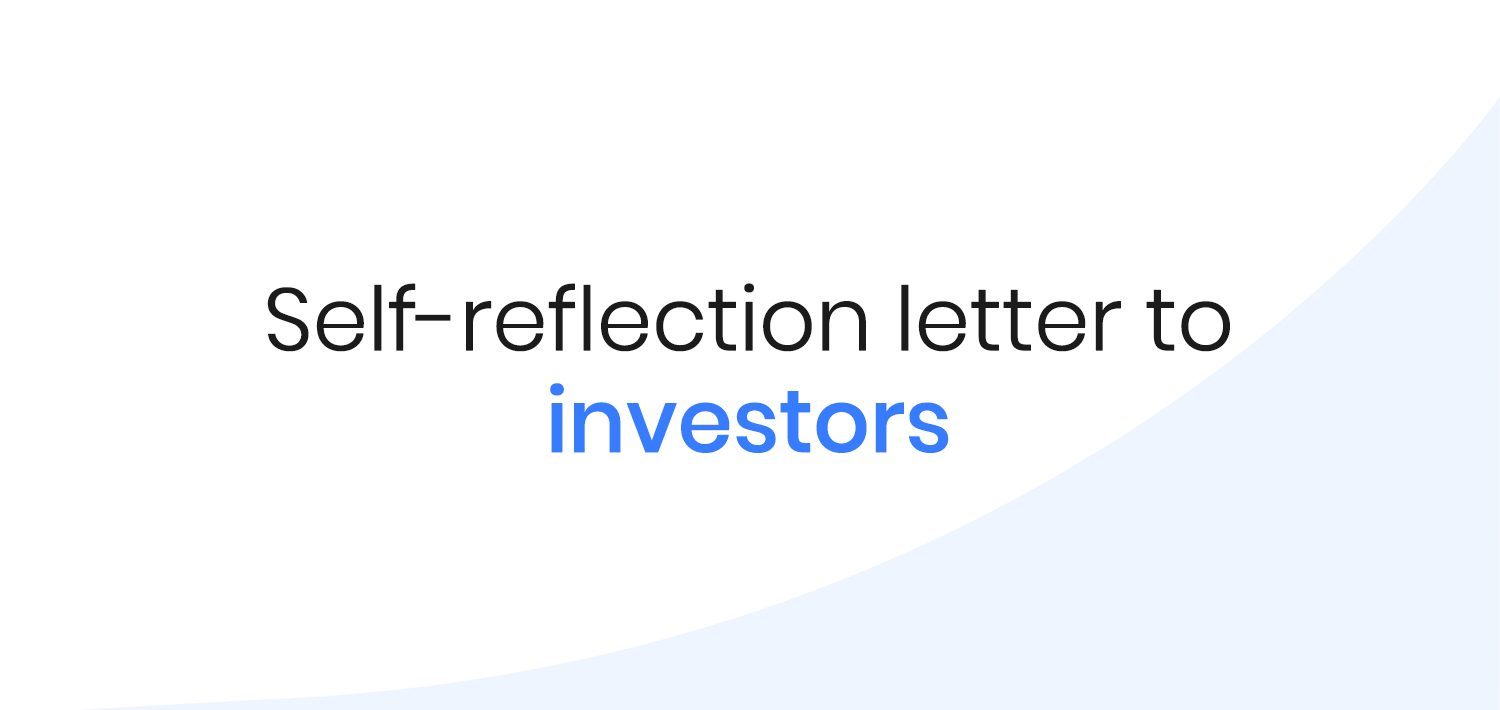 We are starting a series of self-reflection letters that will outline, problems, solutions, future plans and product updates. We hope that these articles will help our investors get to know our platform and us better. So without further due, let's jump into the review of the last 2 months.
Problems we have identified:
Projects are taking longer to finance

A small number of projects which passed through our due diligence

Blanes project was poorly managed, which we have canceled because the developer asked to delay the starting date and we began having doubts about the developer's ability to manage and execute this project. The money investors have invested was transferred back to the investor's account, additionally, we had assigned a cash-back for the next investment, due to the inconvenience caused by this project.
Solutions & Updates:
First and foremost we are working towards solving the 1st and 2nd problems, therefore in the next 2 months, we plan to fully integrate all Spanish P2P platforms, and we are also adding Zinsland from Germany to our project originators.
Lately, we also began doing business development with private real estate funds and private REITs- we plan on taking their institutional investors deals (usually they have 50-125K minimum ticket size, but on EVOEstate it'll be possible to invest from 50 euros per deal). We'll start having their deals in the foreseeable future.
Blanes project has also given some thoughts on how we could improve the due diligence process to avoid such a situation again, but with investments better safe than sorry.
Product:
The Auto-invest feature was launched at the beginning of June, now you are able to make hands-off investments to generate a stable passive income source.
The secondary market will be launched until August until then investors can liquidate their investment to EVOEstate management at any time for 90% of principal value.
Conclusion:
These last two months we had investment opportunities from 4 countries, which we are satisfied with, but on the other hand, the volume of deals was too low. We rejected quite a few projects because there was too much risk involved for too little return, the words have to go in the opposite order and this was exactly the reason why we liked this particular project so much. Now we set out the direction that we intend to follow to increase our deal-flow and you will be able to read how well we were able to execute on it in the next month's article.
PS: We would love to hear your feedback both positive and negative, you can drop us an email to info@evoestate.com or if you prefer to stay anonymous you can write us your feedback in the contact us form.
Yours truly,
Gustas
News