Evo Investors 19' June Update

Gustas Germanavičius July 30, 2019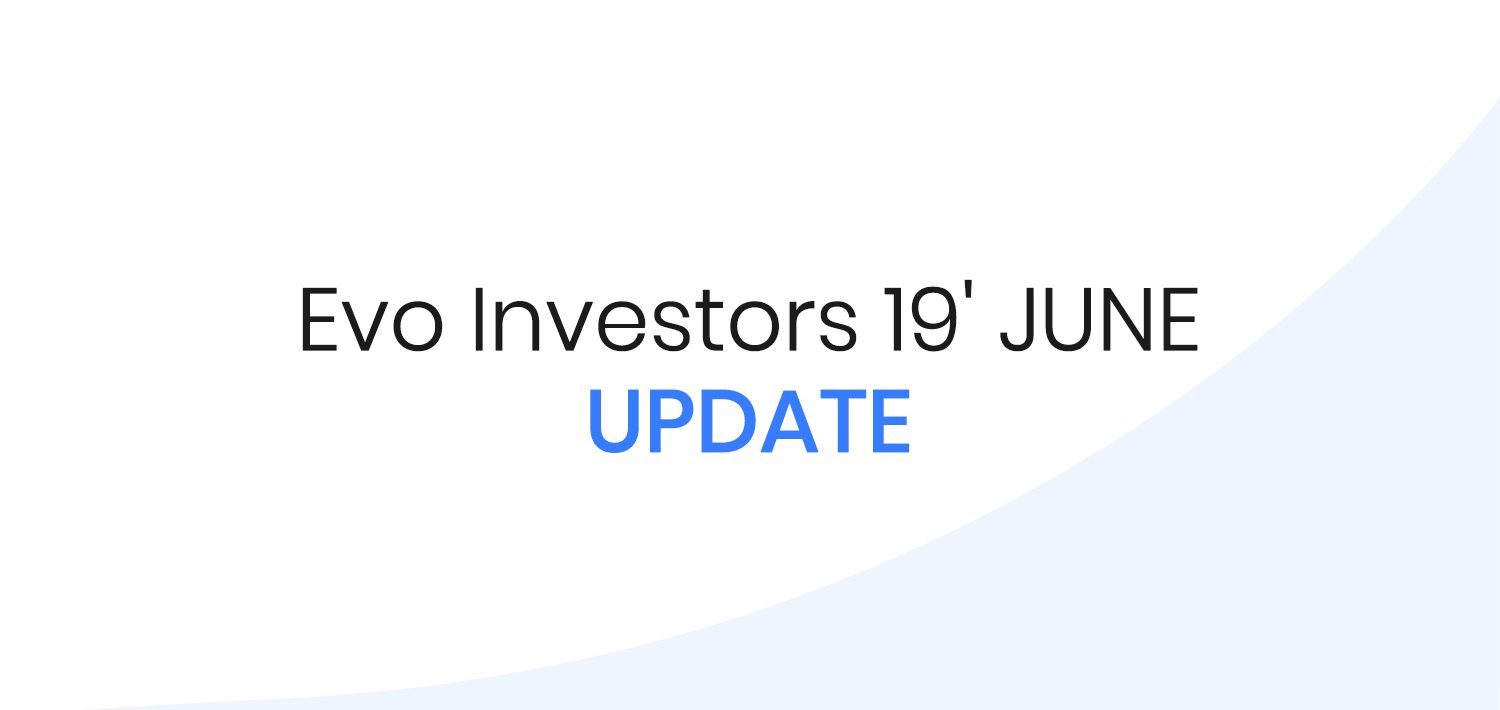 Dear Evo Investors,
July has almost finished and we can't wait to share our experiences of the last month and what you should expect in the near future.
Investments progress:
One of the main issues we identified in our last update was the lack of projects. We tackled this problem by growing our partners' list. New partner platforms: Brickstarter, Crowdestor. In the last update we've also talked about Zinsland, but their integration was delayed. We have provided 14 projects in total since the last update which is more than three times then we had before.
Product progress:
When we launched the initial version of auto-invest and used ourselves we felt there are multiple ways we could improve it. We also had some really insightful feedback from our investors and decided to blend both opinions and improve the product. We felt strongly that investors should be able to create multiple auto-invest strategies, especially unique strategies for each originator, as the number of them grows.
Here's a screenshot of Audrius & mine auto-invest settings. We still haven't delved deeper into each originator, because even if the project is not skin in the game we sometimes invest even up to 500 euros. The same goes for skin in the game projects, as we increase our tickets even to 3000 euros/project.
We have also started working on the secondary market and it should be live within weeks. Until then, if you would like to instantly liquidate some of your investments, just drop us an email to info@evoestate.com and we will buy it back at 90% of the principal value.
Investment challenges & horizons:
Although the number of deals grew, most of them were from the Baltic states. We believe that we should have deals from more countries. Therefore, during the next month, we will include more partners from Spain, we should have a complete Housers deal flow in a period of 1-2 months, we have been working on this partnership for a long time already and hopefully, we will be able to complete it soon.
There will be another young platform from Madrid- Urbanitae, although they are young before they launched the platform they have been doing private investment deals for about 2 years and they have even had a project worth 15 million euros. Lastly, from Spain, we will have a few smaller platforms from Barcelona- Brickbro who have really interesting deals, but they are not known outside Spain.
The last report we were sharing our thoughts about offering real estate investment funds deals as well, however, we decided to postpone this strategy as there are so many platforms that our investors would benefit from. We are especially interested and looking into French platforms and we have already started working on legal aspects with some.
Product challenges & horizons:
We identified that investors should have transaction information on our platform, as without it it's harder to keep track of all transactions. We will approach this task after the launch of the secondary market. You will be able to see: account top-ups, withdrawals, investments, earned affiliate bonus and interest rates earned from each project in one page with dates of the transactions.
One thing we really dislike about P2P platforms is how much the platforms spam. We are always trying to keep the email volume as low as possible, but we understand that you might want to get every update about each project we provide. Therefore you will be able to select how often you would like to receive emails from us and what would you like to receive: update about skin in the game project, every project, etc.
I would like to thank you that you are trusting us and growing your investment portfolios together with us. As always we would love to hear your feedback both positive and negative, you can drop us an email to info@evoestate.com or if you prefer to stay anonymous you can write us your feedback in the contact us form.

PS: if you don't have an account with us yet, by clicking on this link and signing up, you will receive 0.5% cash-back for 6 months.
Yours truly,
Gustas