Investing in Airbnb rental properties

Gustas Germanavičius December 31, 2019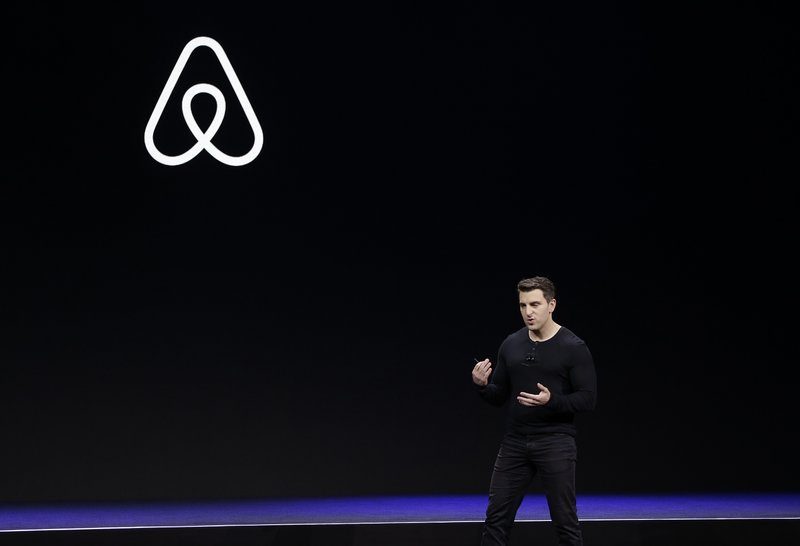 How Can You Invest in Airbnb without Buying the Property Yourself?
We will try to explain the whole P2P investment process using this small-risk holiday property in Seville (Spain) as an example. This project was financed at the beginning of July 2019 by 80 investors. Before it ended up on EvoEstate, Brickstarter discovered this apartment on the market, made a thorough analysis and signed a preliminary contract for the purchase.
Property listing on Airbnb:https://www.airbnb.com/rooms/39765648
Once the preliminary contract was signed, they started the whole crowdfunding process, while we did due diligence and helped them finance the acquisition of the property.
After the acquisition phase is over, each property goes through a renovation phase. In the case of the accommodation in Seville, only minor renovation was necessary. Usually, the whole renovation process takes no longer than 2 months.
After that, BrickStarter applied for an Airbnb licence at the local municipality.
FYI: That's why we always prefer to invest in a property which already holds an Airbnb licence, because Spanish cities are becoming more reluctant to give out new licences with each passing day.
Once the licence was in place, BrickStarter listed this property on Booking.com, Airbnb, and other short-term rental websites. This was the moment things started to get more interesting for investors.
Each time visitors paid the rent, the earnings were distributed back to the crowdfunding investors.
Sadly, the above-mentioned process (from acquiring a property to receiving its first rent) does vary in time. Therefore, you need to expect a delay of 3 to 4 months from your investment until the first interest payments.
BrickStarter plans to exit this property in 4 years period. After the property is sold, investors get 80% of capital appreciation. This incentivises BrickStarter to sell the property at higher price and distribute bigger returns from investors.
So in first ±4 years investor gets 4-5% annual NET rent returns and after ±4 years additional return from real estate price increase which is expected to be another 4-5%.
What Are the Benefits of Short-Term Rental Investments?
Simple investment analysis
Doing due diligence is rather easy – you can accurately evaluate the expected rental yield using AirDNA. Although this is a paid tool, we highly recommend it if you are planning on investing in short-term holiday rentals. As there will only be a little renovation work needed with our investment projects, you can easily compare it to the neighboring listings.
More resistant to the economic cycle
Another important thing to consider is a risk due to economic cycles. During the economic recession, the biggest drop in tourism in Spain was recorded at –13.0%. This does not represent a significant drop, especially if we take into account the fact that the top tier coastal city centres were only partly affected.
Price competitive
Additionally, rentals originated by Brickstarter are rather cheap – ranging from €40.00 to €100.00 per night, which is a very competitive alternative to any hotel. This is why you are able to achieve a higher occupation rate.
Capital appreciation
It's also very important to understand that the rental income is not the only gain you will be getting out of your investment. When the property is sold in 3 to 5 years, you will also earn your part from capital appreciation, which is expected to range from 3.0 to 5.0% annually.
However, if Spanish cities continue limiting the number of Airbnb licenses issued, we can assume that the price of properties already licenced for Airbnb will increase on a higher rate when compared to unlicensed alternatives. The total expected annual returns combined with capital growth should be around 8.5% to 10.0%.
What Are the Drawbacks of Short-Term Rentals?
High management fee
One of the greatest disadvantages of short-term rental investments is a high property management fee, which reduces the annual rental income from around 10.0% to only 5.0%. Although it is a significant income reduction, 5% annual returns are not entirely bad.
Unstable cash flow
Some investors might find it a problem that these holiday properties have high seasons in summer and low seasons in winter, therefore you can't plan a stable cash flow from your investments.
Restrictions by municipalities
If the property in which you are going to invest does not have an Airbnb licence prior to acquisition, it can be a real challenge to obtain one, especially in major tourist cities in Spain.
Frequently Asked Questions (FAQs)
Is it worth investing in Airbnb?
Considering all the pros and cons of investing in Airbnb rental properties, we believe that having a portion of your portfolio in short-term holiday rentals is a good investment strategy. As the market for Airbnb is growing each year, you need to look for popular holiday cities that do not regulate short-term rentals.
How to start investing in Airbnb?
Luckily, thanks to online investment platforms such as EvoEstate, all it takes for you to invest in Airbnb is a computer or a smartphone with an internet connection and a bank account with as little as €100. Just register an account and start diversifying your portfolio of short-term rentals.
Why is there no buy-to-let exit date?
Most of the originators don't provide exact dates when the property will be sold, as they want to maximize returns. However, the expected investment term should be shorter than 5 years.
When is the capital growth paid out?
Capital growth is only paid out when the property is sold, therefore you'll earn it either by keeping the project to its maturity or by acquiring it close to the maturity date through the secondary market.
Why is my rental yield lower with short-term rentals?
With short-term rentals, especially in Spain, you should understand that winter is the low season when the rent demand is lower. To get accurate estimations you have to look into annualized results after 12 months.
Accommodation in the Historic Trinidad District of Málaga, Spain
Investment opportunity page:Trinidad – Málaga
Property listing on Airbnb:https://www.airbnb.com/rooms/39933085
Apartment in the Old Town district of Cádiz, Spain
Investment opportunity page:Santiago Terry – Cádiz
Property listing on Booking:https://www.booking.com
Apartment in the Old Town district of Cádiz, Spain

Investment opportunity page:Cristóbal Colón – Cádiz
Property listing on Airbnb:https://www.airbnb.com/rooms/38720215
Property listing on Airbnb:https://www.airbnb.com/rooms/39765648
News