Evo Investors 19' Q4 Update
Gustas Germanavičius January 06, 2020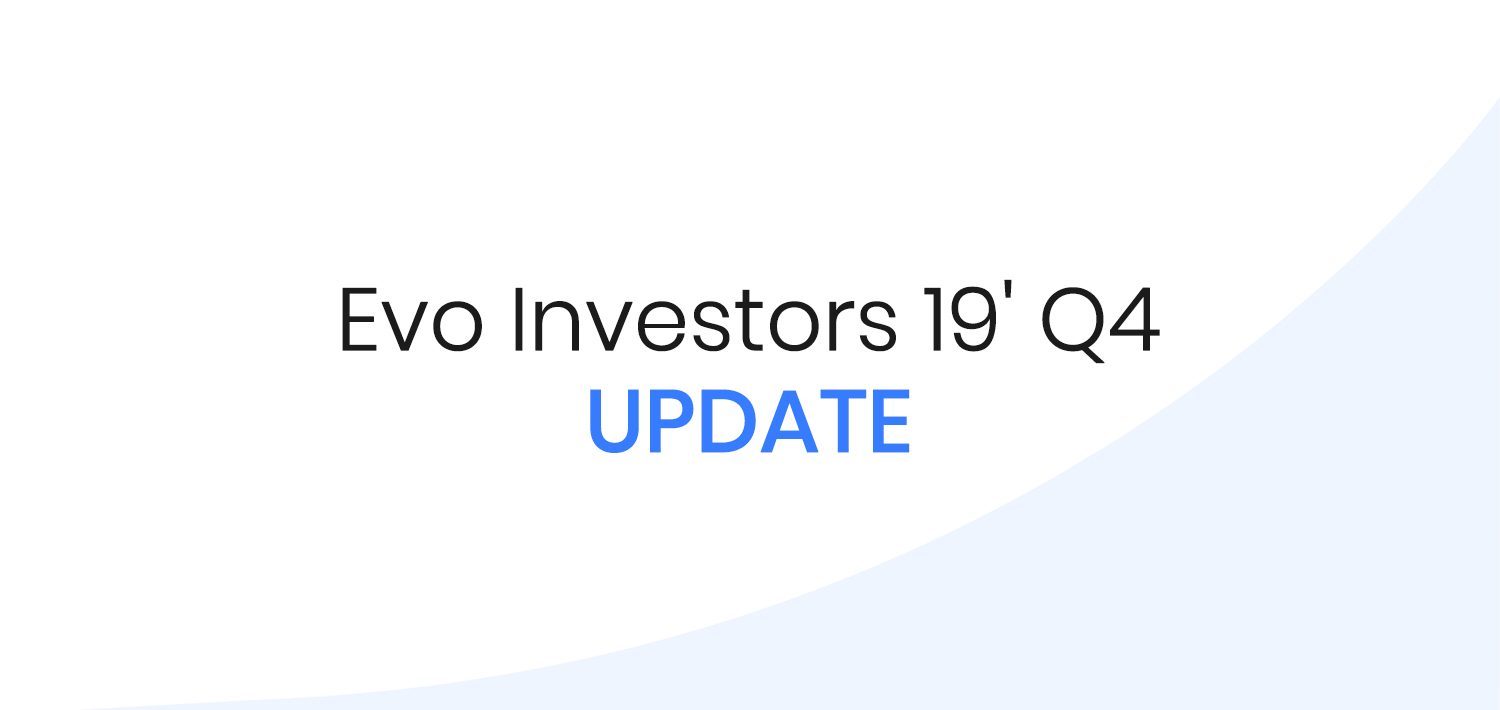 Dear Evo Investors,

In the last quarter, we have made significant progress with the company, platform and deal-flow development and let's dive into 2019 final quarter's update, starting with some interesting facts & data.
Interesting facts & data
In 2019 we said no, more times than yes. We have had 36 Skin in the Game deals versus 48 other projects.
Returned investments yielded greater interest than expected:
Basanavičiaus g. 148B, Kėdainiai, Kauno m. apskritis had an expected return rate of 13%, but actually, it has yielded 15.01%. - How could this have happened?

The reason for the higher yield is quite simple- the developer didn't pay monthly interest and only paid for it at the end of the project. Due to this reason originator has applied penalties and when all of them combined, 15.01% was the result. Multiple Nordstreet's borrowers don't pay interest on time and as a result, you can earn higher returns than expected.

Paupio g. 33, Senamiesčio seniūnija, Vilniaus miestas project had an expected return of 13% but yielded 26.65%. - Double? How's that even possible?

This doesn't happen quite often, but that's the reason why in most of the projects you can find the minimum term of the loan- which is typically 4 months. This particular project returned capital just in 2 months, therefore the borrower had to cover the interest for another 2 months. Great win for everyone who has invested in this project.

Platform updates

Portfolio insights- I personally really like the feature of portfolio diversification, which shows clearly where we have invested our capital. Which was updated with the platform design, we hope that this new design makes it easier to navigate through the platform.

This is my personal portfolio's diversification, where 53% in loans, 24% in rent and 23% in equity. This small feature helps me plan my investments more carefully and gives an instant understanding without needing to go through each project. If you have ideas about what other information you would like to see in the upcoming portfolio insights page- do let us know.

Interest payment schedule- we have also added interest payment schedule beta version with the information about how much interest was paid out each month. We have heard the request for this feature and we made as one of our top priorities to be implemented until the end of the year. This feature will be further developed to show you the future payments' dates and whether they have been paid out on time with an exact date.

Tax report - 2019 is in the past now and soon every one of us will have to file taxes. The file for your taxes could be found in your Account section bottom left corner and you just have to simply press on it and it will be downloaded to you.
The upcoming platform features in Q1 2020 - Besides a more comprehensive interest payment schedule, we will be also making improvements on the Secondary Market and we'll be updating the partner originators page, with an introduction of EvoEstate rating (more below).

New originators
PropertyBridges- Ireland's first real estate crowdfunding platform and we have already published their deal on our platform. It's a great addition to our fixed-interest loan originators, as they specialize in loans, which are secured with 1st charge collateral.
Rendity- another new partner comes as well from a new country- Austria. Similar to our German partners they provide financing through subordinated loans (2nd charge mortgage). Currently, there are multiple offerings of their deals live on the projects page.
EvoEstate- we've decided to complement our crowdfunding deal-flow with private investment deals, both in Spain, but one is for residential property developments and another for commercial. We've already been thinking about these particular funds for over a year now as I've learned about them back on the first days of 2018. The historical returns for these funds were ranging between 18-20% and the ones that were published on EvoEstate are of the last ones to not have the returns capped on them. Usually, these investments have minimum capital requirements of 50,000 EUR per investment. Such an amount can be too high for many, while we enabled fractional buying of this investment and people participated from 50EUR. We'll be exploring different investment funds' on the market in 2020 and hopefully will be able to provide more interesting investments.

Business progress

Cash-flow positive- in October we've reached profitability and we have recorded our first cash-flow positive month. We believe, such a milestone should serve as proof for the stability of our business model as our expenditures are much lower than individual platforms and we hope this will bring more trust for choosing us.

External investors join the company- in December we have announced that one of Europe's most experienced investors invested in our company. Startup Wise Guys is a well-established investment fund that was also an investor in EstateGuru and Investly. In total, we have raised 180,000 EUR from 2 venture capital funds and business angels.

Investors protection fund- To further increase the security of investing with EvoEstate we will be setting aside 10,000 EUR for investors protection fund. This will be part of our activities continuity plan where these funds would be used in case of our default to appoint a contractual entity that would facilitate all the remaining transactions. We will have a separate article about this fundraising round and investor's protection fund with an overview of how it would work and the official statements of this account establishment.

Setbacks
France- in earlier updates we've told that we are intending to launch some of the French platforms, however after researching for several months, we still haven't launched any, due to reasons that most of the platforms do not secure the loan with mortgages or do equity deals. We'll continue searching, in case you have a platform from France which you would like us to recommend- don't hesitate to get in touch with and we would start the due diligence process.

UK platforms - we have been working on launching the platforms for more than 8 months now, but the main issue we are encountering is the currency exchange. We are working hard to establish this technical feature with our banking services provider, however, we are also looking into other service providers that we could speed up this process.

International media appearances
Podcast interview- in Q4, I had a nice conversation with Financial Independence Europe podcast, here are the links to listen to it: browser, Spotify.

Emerging Europe- EvoEstate among top 10 start-ups from emerging Europe to watch in 2020- https://emerging-europe.com/business/10-start-ups-from-emerging-europe-to-watch-in-2020/
EvoEstate rating

Risk scoring- at the end of November we have started working on a risk scoring system for partner platforms, where we asses the regulatory environment, partners' financial stability, management's experience, etc. With the upcoming ratings, you will be able to see the risk level of investing in each originator with a letter assigned to them A-D. We hope this update will help you make more informed decisions and bring more transparency to this industry. We are currently partnering up with individuals who are highly experienced with risk scorings in the UK based on FCA standards.

On a side note, we have recently created a Trustpilot for EvoEstate, and we would appreciate it if you could give honest feedback about your experiences investing with us.

Lastly, I would like to thank you for being with us in 2019 and wish you a great 2020!

Yours truly,
Gustas
News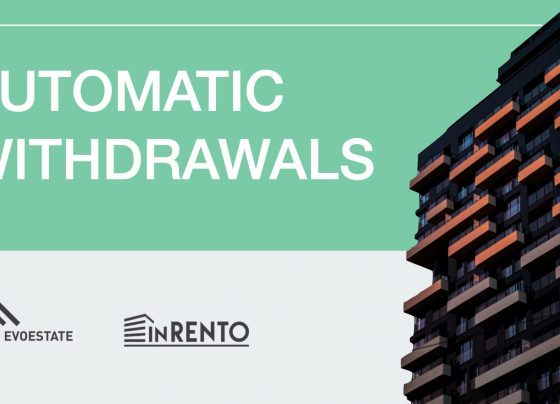 Quarterly
updates