Evo Investors 19' Q3 Update
Gustas Germanavičius October 15, 2019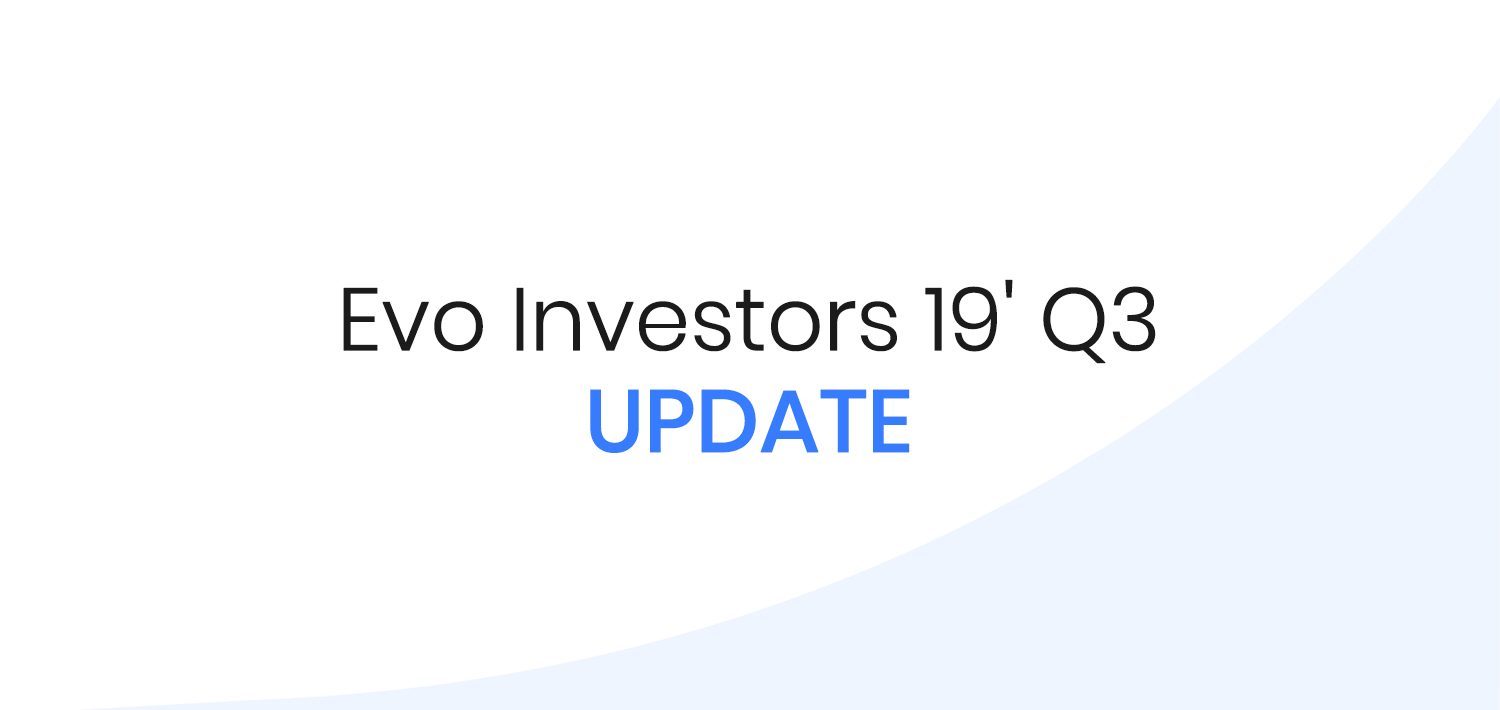 Dear Evo Investors,
It's been quite a while since our last update because we were working on a few large projects which we want to complete before informing you about it.

Product updates
Secondary Market- real estate asset class is adored by so many due it's stability, however, we believe that the price you pay for the stability, shouldn't be liquidity. For this exact reason, from day one, we've started to build it and at this moment we do not charge any fees on the transactions in the Secondary Market. We still haven't made an active public announcement of it, because we were testing and looking for ways how we could improve it. Thank you, everyone, who has written to us emails with their suggestions, we are always open to hearing more of them.
Few observations we have already encountered are that our Secondary Market is impressively liquid and that over 80% of the transactions without premiums are executed within 24 hours.
What to expect with the Secondary Market in the future?
We are currently working on XIRR calculations and other advanced statistics, that could provide more insights about your transactions.
Another important element that will come will be the secondary market Auto Invest, where your auto-invest will be able to buy not only from the primary market but also from the secondary market.
Lastly, by the end of this year, we expect to roll out margin trading where you will be able to use up 75% of your portfolio value, to trade the investments on margin in the secondary market.

Two-factor authentication (2FA)- this feature will increase the security of your investment accounts. We have chosen to use Google Authenticator which is commonly used on other websites.
How to set it up?

To activate 2FA, you simply have to drag the computer mouse on your name on the top-right corner and choose the account page. Then you will notice that the 2FA is disabled and to activate it, you have to press on the edit account button and mark the check-box under to enable the 2FA. After this is completed, the next time you log in, you will be asked to scan the QR code with the Google Authenticator and input the code to proceed.
Investments update:

During the last quarter, we have added multiple new partners:
Spain- with the latest partners' updates including StockCrowd, Brickbro and Urbanitae, I'm very glad to announce that we are finally able to provide all Spanish platforms' deal flow.

Question from some of our investors: why don't we offer many Housers deals?
The reason for this is that with Housers, we plan to only publish the deals which have secured the development license or the type of project is renovation. These deals will be published as soon as they appear on their platform.

Italy- we have also partnered up with the first Italian platform- Re-Lender, although they are young, the team behind it, keeps our hopes high and should be able to provide investment opportunities for Skin in the Game deals. Here's a short interview with them.

Germany- our latest addition from Germany is iFunded- who will be able to provide more deals from Germany for further diversification, their next deal will be available for our clients.

Question from our investors: why deals from Germany are usually not skin in the game?
Most of the deals that Bergfuerst or iFunded finance, typically hold a second-rank mortgage, which considering the low-interest rates isn't the most attractive for our portfolios, but this doesn't mean we don't invest. We typically reduce our tickets for these deals, because we still like to have geographical diversification. However, it's very important to note, that each of us has to make personal informed decisions on how one should build their portfolios and manage risk.
Lithuania- to compliment Nordstreet deal flow we've added Profitus. Once there will be a skin in the game project, it will be available to you. We have skipped the last 2 because these were multi-stage financings in the 2nd/3rd tier locations.

The Netherlands- Maxcrowdfund is a new deal provider whose focus is rather different than to most of the platforms we have worked so far with. We have currently financed their investment fund in Germany. We believe their business model is highly fair to the investors and focused on maximizing the returns from capital gains. That's because on that particular fund they do not charge fund's management fees. They earn from the exit of the fund because then they give 30% of the capital gains to the investors and keep 70% for themselves. Also, that particular deal has 8% annual returns, which is high compared to the buy to let deals we have financed so far.


Lastly, we would like to inform that we will not be providing Bulkestate deals anymore. We have noticed that none of their deals would fit our skin in the game philosophy and due to this reason we would be taking an unnecessary risk. A thing that has brought to us concerns, was that they have been financing their deals, switching mortgages without providing the necessary documents to help investors make informed decisions.

When we have ordered documents about their companies from the state registry we have found complicated ownership structures and they were reluctant to explain why have they chosen to do it this way.

At EvoEstate believe that transparency is the essential foundation for positive outcomes, but from our experiences trying to work with them, we understood that this is not the case with them and their lack of effort to provide investors with the necessary documents or information to make informed investment decisions has disappointed us.
If you believe there are ways how we could improve your experience using our platform, we would love to hear it.

Yours truly,
Gustas
News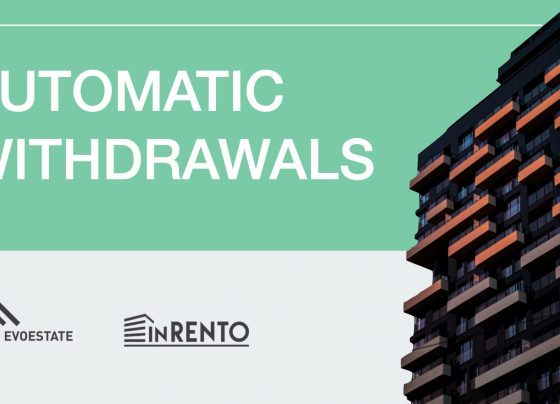 Quarterly
updates