Evo Investors 20' Q4 Update
Gustas Germanavičius January 04, 2021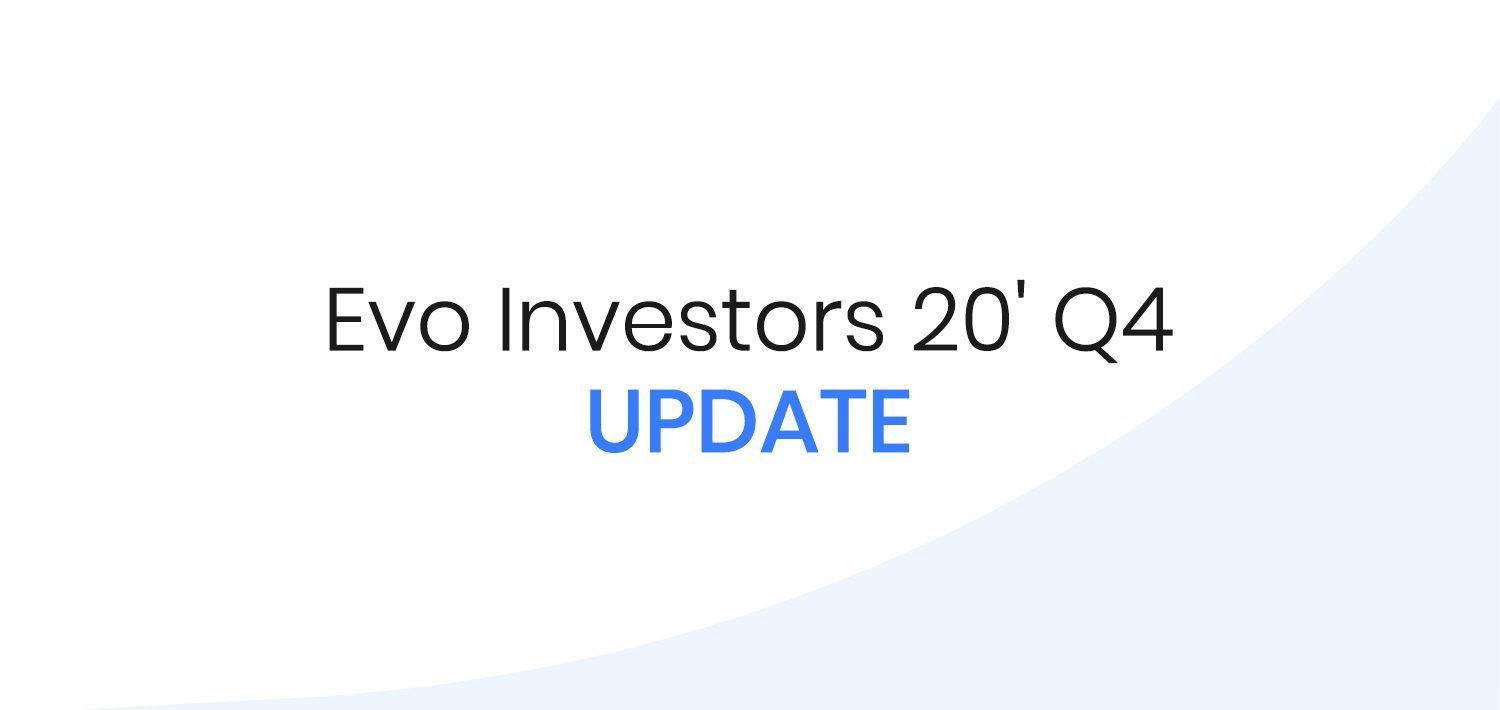 Dear Evo Investors,

First, I would like to wish you a happy 2021 and hope that this year will be better than the previous one both personally and professionally. Even though the year 2020 was nothing we would have wished for, I have got to admit that we are living in historical times. Despite growing Covid-19 cases worldwide, we are seeing something rather special in the financial markets: the real estate prices are continuing to grow; the dow and s&p 500 have recorded record highs and Bitcoin has exceeded the $34,000 mark.
One thing is abundantly clear, that there is a lot of money available right now. This is naturally impacting the real estate market demand side and we are seeing a positive outcome on the development projects. At the time of writing this article, only 1 project is late on the originators' page. Obviously, this will not last forever and the timeliness of the payments varies from time to time.

Repaid projects
While writing this quarterly update, I have noticed that the number of repaid projects compared to the previous quarter has doubled and we expect this trend to continue. In the fourth quarter of 2020, 20 projects were fully-repaid.
The highest-yielding project was Magellan by Urbanitae, the investment has yielded a 16.74% annual return although the expected return rate was 15%. The investment type of this project is called variable-interest loans, which means that your investment can go both directions. Naturally, this is a higher risk investment than the fixed-interest loan and the returns reflect that. Another example of such type of projects that were repaid this quarter is San Sebastián de los Reyes, the project had an expected return of 14.97%, but has yielded only a 9.14% return.
During the Q4 average XIRR for the repaid projects stood at 9.78%, while the historical XIRR for repaid projects is standing at 11.47% from 47 projects based in 7 countries.
Product updates
It may have looked at first glance that not many new features were built on the platform last quarter, but we have been working behind the scenes on two major updates. One of them is the platform interface update. From today we will start launching page by page updated interface and we welcome any feedback. Another update that's coming on EvoEstate will be announced in a separate article.

The Tax Report for 2020 will be available to each of you in the account section in the coming weeks.

New originators
In the last quarter, we have added two new originators- HeavyFinance and InRento.




HeavyFinance is the first non-RE originator that was listed on EvoEstate and the "Alternative" space is planned to cover farming, renewables and distressed assets finance. HeavyFinance is specializing in agricultural finance- lending capital for heavy-machinery acquisition. The founder of HeavyFinance has also co-founded Finbee in the past. HeavyFinance is backed by Startup Wise Guys Venture Capital investors and is authorized by the Bank of Lithuania.


InRento on the other hand was founded by the same group of companies that EvoEstate belongs to. InRento is licensed and regulated by the Bank of Lithuania. What makes InRento special is that it's the first licensed buy-to-let originator in the Euro-zone. So far, InRento has listed only a single deal, which was founded in a little bit over a week. The first opportunity - 2 micro offices in Vilnius has a rental yield of 7.55% annually and will begin distributing the interest in January. InRento is expecting to list two more opportunities in the 6 coming weeks. The key differences between InRento and other buy to let originators, that the investments are secured with mortgages, they have a minimum fixed-interest rate, that would generate cash-flow for investors even in the periods of vacancy and most importantly it has a borrower/project owner who is executing the rent administration independently.
We are currently in advanced talks with 2 more originators and we are expecting at least one of them to join in the upcoming quarter.
Worth reading and listening
Our investors Startup Wise Guys have recently published the Baltic Startup Scene Report of 2020, where we and EstateGuru were listed among top Estonian Fintechs to follow. The report overlooks the Baltic States Venture Capital market and Startups, where you can learn something new about the two.
I have also recorded an interview with P2P Empire and following through this link you can listen to it on Youtube.
Final notes
EvoEstate has been an idea and a child of Audrius, who came up with the concept of our marketplace. While on the other hand, InRento has been an idea of mine and we have come to the general consensus to separate the relationship between EvoEstate and InRento as I will be resigning from EvoEstate executive board and Audrius will take my place from the next quarter.
Yours truly,
Gustas
News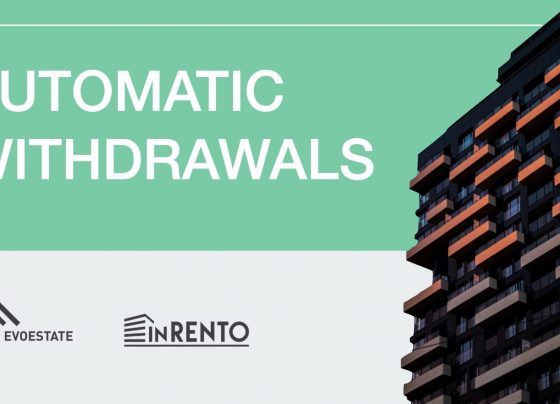 Quarterly
updates